Ready Student Conference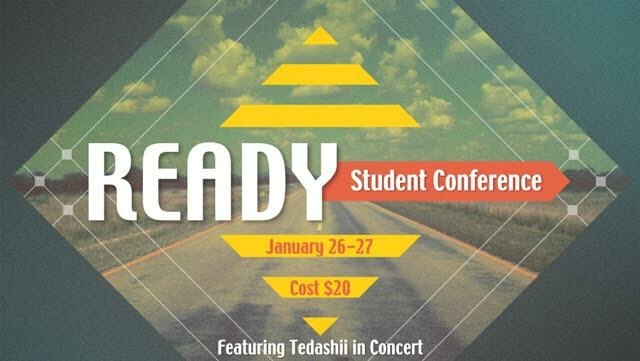 Friday, January 26, 2018, 6:00 PM - Saturday, January 27, 2018, 1:30 PM
The READY Conference exists to equip middle & high school students to defend their faith. Amidst a culture shifting like the tide, it is imperative that students are ready to defend "the faith that was once for all delivered to the saints" (Jude 1:3). Invite your friends to attend with you!
Friday @ 6:00 PM | Two Conference Sessions + Tedashii Concert
Saturday @ 8:30 AM | Two Conference Sessions + Two Breakout Sessions + Lunch
Be sure to bring money for lunch!