THRIVE Women's Retreat FAQ

September 27-29 | $150 per Person
What Is THRIVE?
THRIVE is a fun-filled two-night retreat for women to leave revived to thrive as a follower of Jesus! There's time to relax and interact, make new friends and deepen present relationships, while learning to thrive in your relationship with God.
What Is the Theme?

Lies are prevalent in our culture and destructive when believed, but God's truth is the most effective weapon to counter Satan's deceptions. Truth may not change your circumstances, but it will change you. Through teaching and discussion groups based on the bestseller, Lies Women Believe, discover the truth that will set you free to thrive in God's grace.
Who Can Come?

Women as young as sophomores in high school on up to any age! Invite your friends who need to connect spiritually with other women.
When and Where Is THRIVE?

THRIVE is September 27-29, 2018. The retreat begins Thursday evening, Sept 27, and concludes Saturday morning, Sept 29, at The Barn Bed & Breakfast Inn in Valley Falls, KS.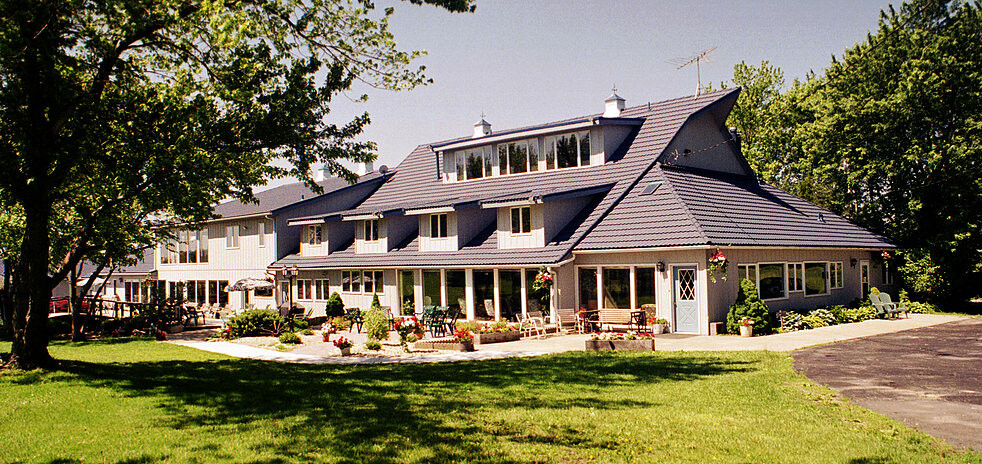 How Do We Get There?
The church vans will leave the church at 1:00 PM on Thursday, September 27 and return to the church at 12:30 PM on Saturday, September 29. You are also welcome to drive your own vehicle or car pool with other women. You must mark whether or not you are riding the church van when you register. Dinner is served at 6:00 PM and the first session starts at 7:30 PM on Thursday.
When Is the Registration Deadline?

Register by August 26 with a $50 non-refundable deposit.
Is Space Limited?
Yes! Space is limited to the first 28 women who register with the $50 non-refundable deposit. You don't want to miss this time away to revive and thrive, so register now!

What Does the $150 Cost Include?
The cost includes two nights lodging at The Barn Bed & Breakfast Inn, snacks, five meals, and transportation (should you choose to ride the church van), as well as swag bag of goodies and give-a-ways. Amenities include indoor heated pool, hot-tub, recreation room (ping pong & pool table), and walking paths.
When Is the $50 Non-refundable Deposit Due?
Sunday, August 26 and it secures your spot.
When Is the $100 Balance Due?
Sunday, September 23. Please keep in mind any cancellations after August 26 will result in the loss of the $50 deposit. You may pay both your deposit and balance online here or in person (cash or check).
What Should I Bring?
Bible and pen
Anything needed for an overnight stay away from home
An open heart ready to hear from God and interact with other women
Still Have Questions?
Contact Darla Adrian (816-769-8411) or the LifeBridge office (816-453-0232) for more information.