10:45 AM Worship Service - Makonde NT
Sunday, October 17, 2021, 10:45 AM - 12:00 PM
Worship In-Person
Join us at 10:45 AM for in-person worship. The Nursery is available as well as LifeBridge Kids for Preschool and 1st - 5th Grade.
This Sunday will kick-off our World Outreach Celebration (WOC) by celebrating the publication and dedication of the Makonde New Testament. LifeBridge played a special part in the translation and publication of the Gospel of Mark ("Mark for the Makonde") in the heart language of the Makonde people in Tanzania and Mozambique. We are dedicating this Sunday to celebrate what God has done through the translators and our church to get His Word into the language of three ethnic groups including the Makonde.
But this is just the beginning. Here is the entire WOC schedule for the week.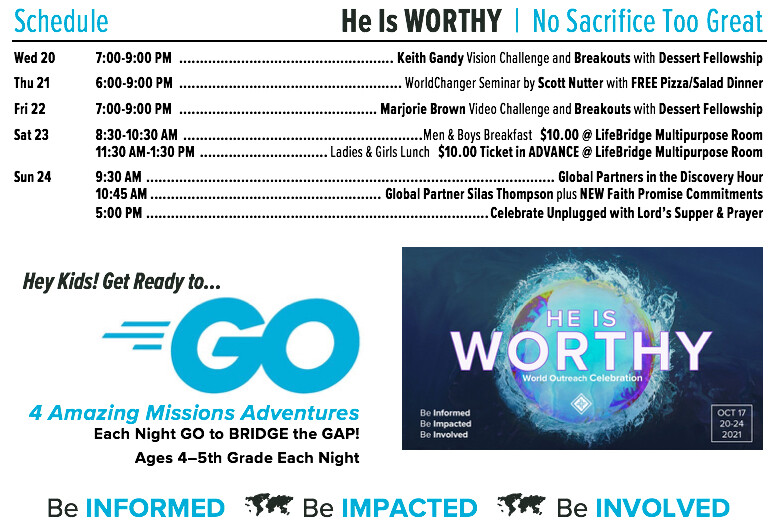 ---
LifeBridge Live
Watch the 10:45 AM service online at Facebook.com/WeAreLifeBridge