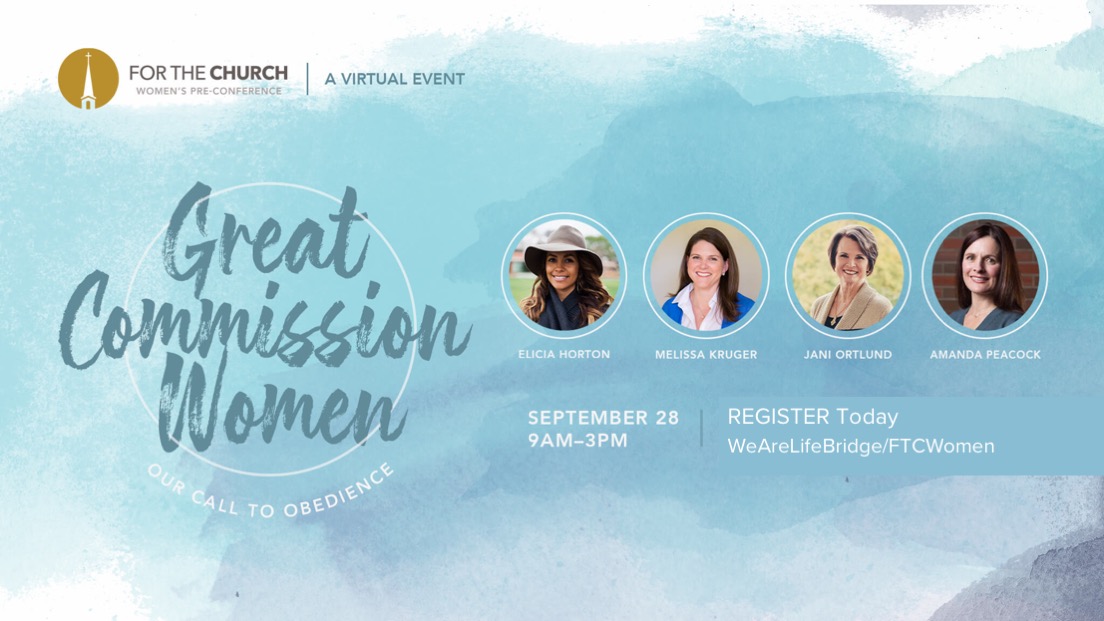 LifeBridge is hosting the For the Church Women's Virtual Pre-Conference. Great Commission Women: Our Call To Obedience will encourage women who are in the throes of ministry in their homes, their churches, and throughout the world. Together we will walk through Matthew 28:18-20 and learn how God calls us from death to life, calls us to trust, calls us to go, and calls us to teach. Women from every walk of life are welcome to join us!
Date Monday, Sept 28 | 9:00 AM – 3:00 PM
Location Multipurpose Room with Social Distancing
Cost $20 for Attendee ($10 for Women's Ministry Team) includes materials and lunch
Register by September 20.