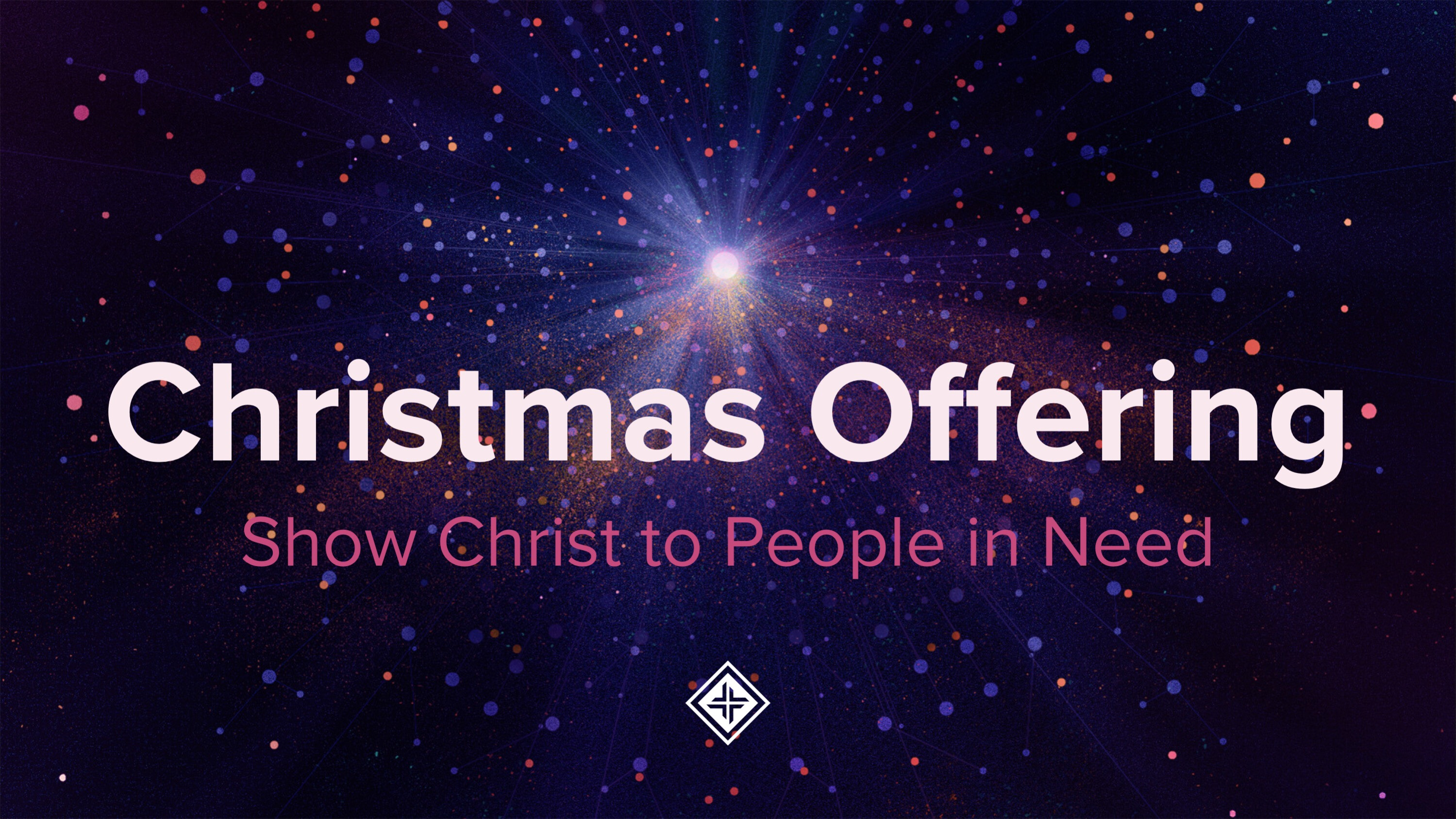 Christmas Offering
Dear LifeBridge,
Blessing and hope are two words that describe most people's lives, especially during the Christmas season. But this is not true for everyone. There are some people who live in need of food and financial assistance not just during the Christmas season, but periodically throughout the year.
What if you could be a blessing to these people?
What if you could share hope with those in need?
Show Christ

You can as we SHOW Christ through our Christmas Offering! One way we SHOW Christ to people is by meeting their practical needs, such as food and financial assistance with rent, utilities, and other miscellaneous bills. Our Benevolence Ministry has helped numerous individuals and families in our church and community, and your giving in our annual Christmas offering makes this possible! This year our Benevolence Ministry has helped many with food and/or financial assistance.
Once again as a church family, we have the opportunity to SHOW Christ in a tangible way to people in need. Through the Christmas Offering you will enable our church to provide food/financial assistance for people in our community and food/financial assistance for people in our church family. Please be assured that all funds from the Christmas offering will go towards supporting the Benevolence Ministry in 2020.
Give Hope

Give ONLINE or use the Christmas Offering Envelopes. You can also write "Christmas Offering" on your regular giving envelops.
Give your Christmas offering now through December 31.
Thank you in advance for showing Christ to our community and church. May you truly experience God's blessing this Christmas season and in the coming year as we KNOW, GROW, SHOW, and GO with Christ to...
Bridge the Gap Between God and Others,
Pastor Bruce