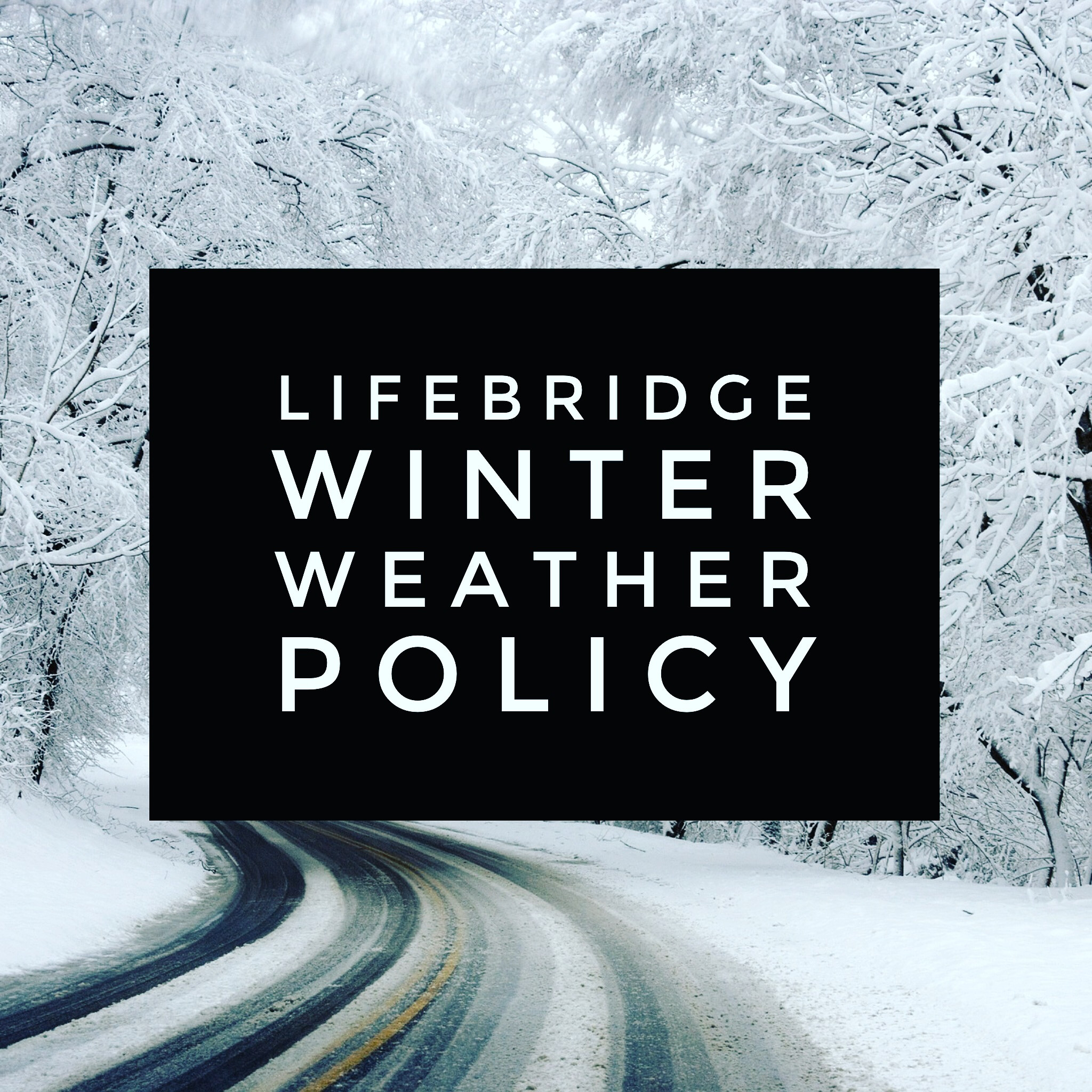 LifeBridge Winter Weather Policy
In the event North Kansas City School District cancels classes due to inclement weather, all activities scheduled at LifeBridge will also be canceled for that day. The church office will also be closed. If weather conditions force the NKC School District to dismiss classes early, then evening activities will be canceled.

Should inclement weather force the cancellation of Sunday services (Discovery Hour and/or Worship Service), appropriate announcements will be made in the following ways: Voicemail (816.453.0232), Website (WeAreLifeBridge.com), Social Media (Facebook, Instagram, Twitter @WeAreLifeBridge), and Local TV.

Exceptions to Winter Weather Policy: Funerals held at the church and scheduled weddings.