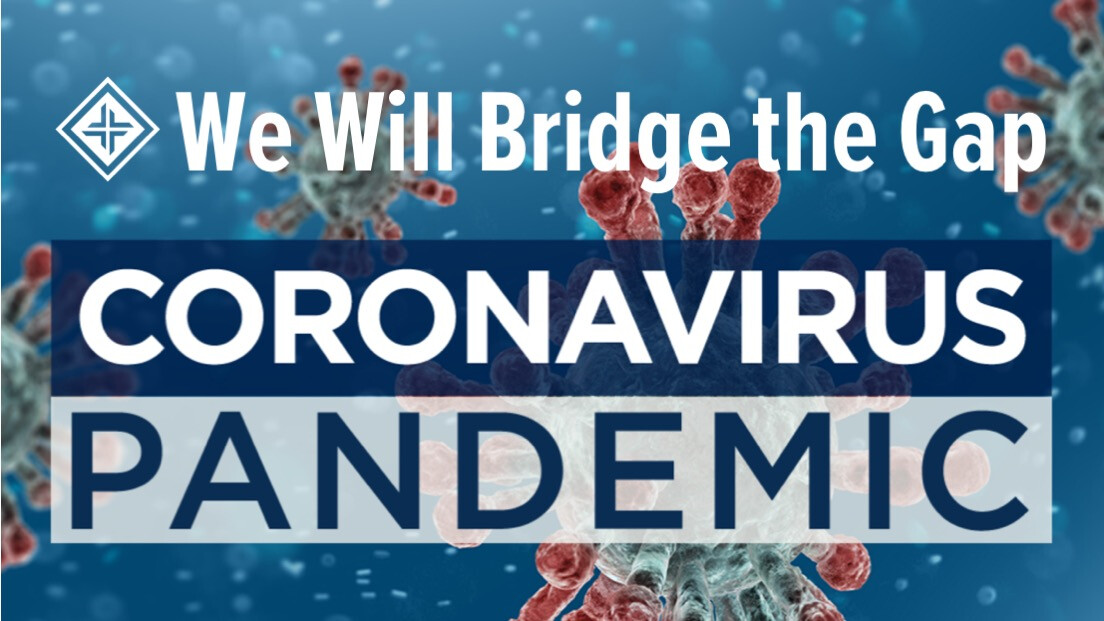 We Stand with Our Global Partners
Dear Global Partners,
The pandemic will be televised! During this time of uncertainty and extremely fluid circumstances globally, nationally, locally, economically, and personally, here at LifeBridge we want to encourage you and assure you of our ongoing support.
Months before the pandemic was a "pandemic" or had hit us hard here in the US, we have been praying for you as reports were coming in from around the world.
Some of you are stuck here in the States when you would rather be on the field.
Others are with your people group but separated due to social distancing protocols.
Others are in megacities where your entire city is experiencing a month-long lock-down.
Some are prohibited from gathering as a called-out assembly, so you're doing live stream.
Still others are preparing to return to your field and people group.
All of us are entering new territory with an uncertain future.
Here at LifeBridge, like many of you, we're having to temporarily suspend gathering as a local church and establish services online. We would appreciate your prayers as our leaders have to make weekly decisions to stay connected and shepherd the flock during this pandemic. What a reminder that we're all on the same team and when one part of the Body struggles, we all struggle. We are in one of those rare moments when we are all experiencing many of the same struggles at the same time. Let's commit to praying for one another.
Above all, we want to assure you that LifeBridge is committed to remaining faithful partners during this pandemic. We are committed to loving fully, praying fervently, giving faithfully, and going fearlessly (while maintaining 6-feet of distance!). We are calling our people to remain faithful in their giving to Faith Promise missions during this crisis.
If you have specific prayer requests or needs, do not hesitate to reach out to us via email, text, phone, Messenger, Skype, etc. We can't pray about or help with what we don't know about.
These words by Martin Luther–written during a deadly plague–are a reminder of what we are all committed to being and doing during this crisis:
I shall ask God mercifully to protect us. Then I shall fumigate, help purify the air, administer medicine and take it. I shall avoid places and persons where my presence is not needed in order not to become contaminated and thus perchance inflict and pollute others and so cause their death as a result of my negligence. If God should wish to take me, he will surely find me and I have done what he has expected of me and so I am not responsible for either my own death or the death of others. If my neighbor needs me however I shall not avoid place or person but will go freely as stated above. See this is such a God-fearing faith because it is neither brash nor foolhardy and does not tempt God.
[Luther's Works, vol. 43, p. 113, "Whether One May Flee From a Deadly Plague" Translation from Neil R. Leroux, Martin Luther As Comforter: Writings on Death (Brill, 2007), 252.]
We love each of you. We stand with you in prayer and humbly ask that you would do the same for us.
Together We Bridge the Gap for His Glory and the Joy of All Peoples,
Pastor Chris on Behalf of the LifeBridge Family