Global Partner Supplication (GPS)
Regular GPS reports and requests are provided here for prayer and praise but only if they are not a security risk for our partners or the people they are seeking to reach. Use GPS to ignite a passion for praying for the fame of His Name among all peoples. You can pray for all our Global Partners here and you can follow this Global Partner Prayer Guide here.
---
GPS Update | Gandys
March 2018 - Read here and then PRAY! You can also watch or download video! Global Partner Supplication is a great privilege and responsibility!
---
GPS Update | Lyons
March 2018 - Read here and then PRAY! Global Partner Supplication is a great privilege and responsibility!
---
GPS Update | Nislys
February 2018 - Read here and then PRAY! Global Partner Supplication is a great privilege and responsibility!
---
LifeBridge Is Hosting the Perspectives Course for the KC Northland in 2018!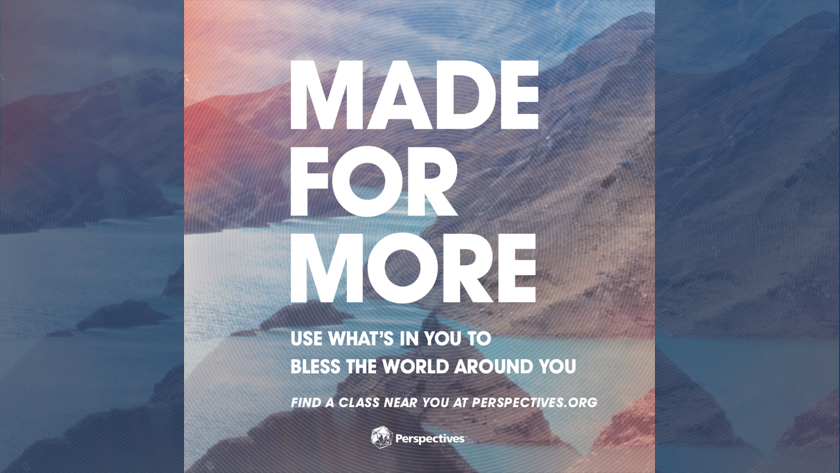 Sept 14, 2017 - LifeBridge is excited to host the 2018 KC Northland Perspectives Course January 15 through April 30. Develop a passion for God's global purpose by discovering your place in His global plan! LifeBridge is offering $100 scholarships for members and regular attenders who register by the early registration deadline of November 11. So far 9 LifeBridgers have taken the course including half of our Missions Commission. Alumni attend free!
Pray for members of our church as well as Christ followers from all over the Northland to register and be impacted with God's global vision.
Pray for volunteers from our church to be gracious and welcoming hosts that make the Perspective students feel welcome and comfortable.
Pray for speakers traveling from all over the world to be safe and their teaching to Spirit-led and Word-fed.
Pray for Pastor Chris who will be teaching Lesson 4 - Mandate for the Nations in 3 different locations in the Greater Kansas City Region including the Northland course at LifeBridge.
---
Salta Teams Plant Gospel Seeds and Return to Cordoba and Kansas City

July 25, 2017 -The Alumbre and Condor Teams have returned safely to Cordoba, Argentina and Condor Team member, Amber Regas, is making her way home to Kansas City. Please pray for Amber's reverse culture shock as she reenters life after being embedded in Argentine culture, especially after an intense week in the mountains of Salta. Pray that the gospel seeds planted in the hearts of Salta people, schools, and homes will bear fruit that remains for God's glory!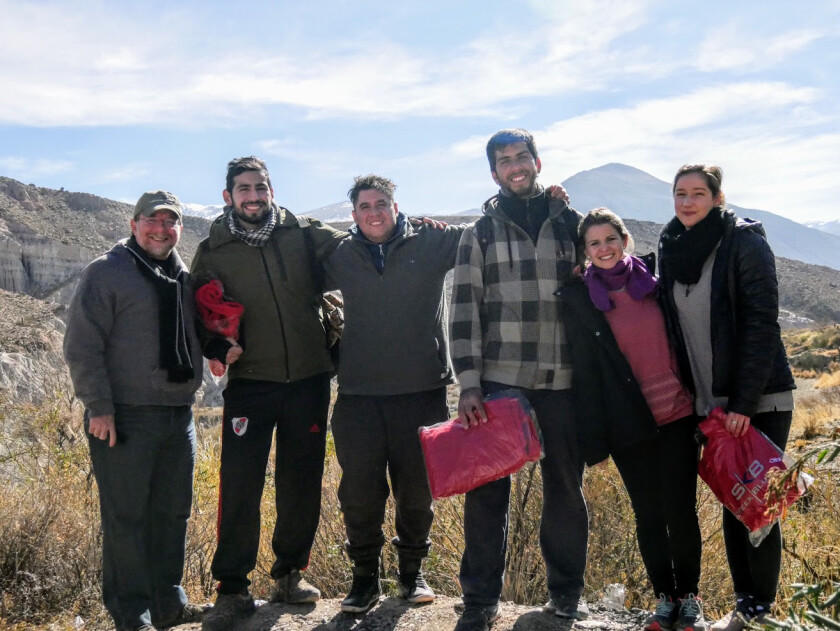 Global Partner Sam Masters and the Condor Team in Condor Huasi. The Condor Huasi team stayed at a family's farm in the mountains. They got to live the true mountain life experience!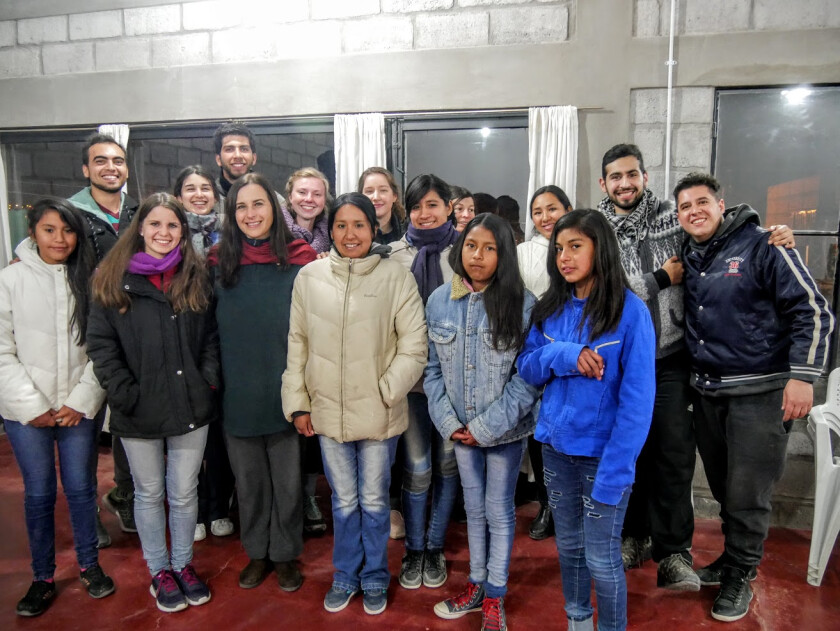 The combined teams of Alumbre and Condor.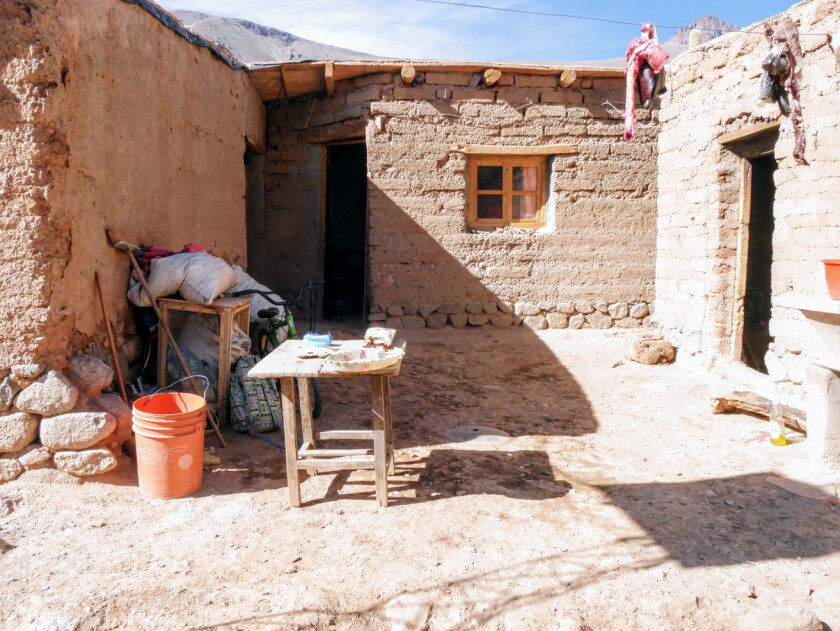 Living conditions were rustic in the mountains.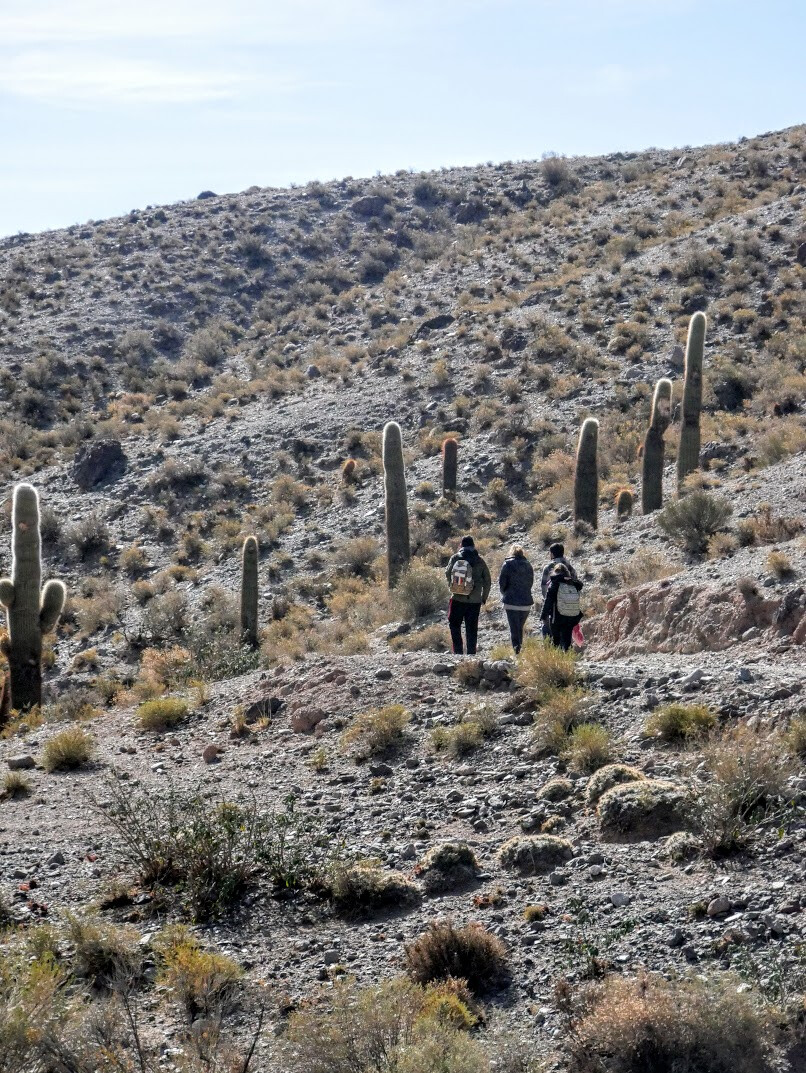 The Condor Team spent each day walking several miles to visit local farmers and their families. At each house they would talk with the locals and share the gospel.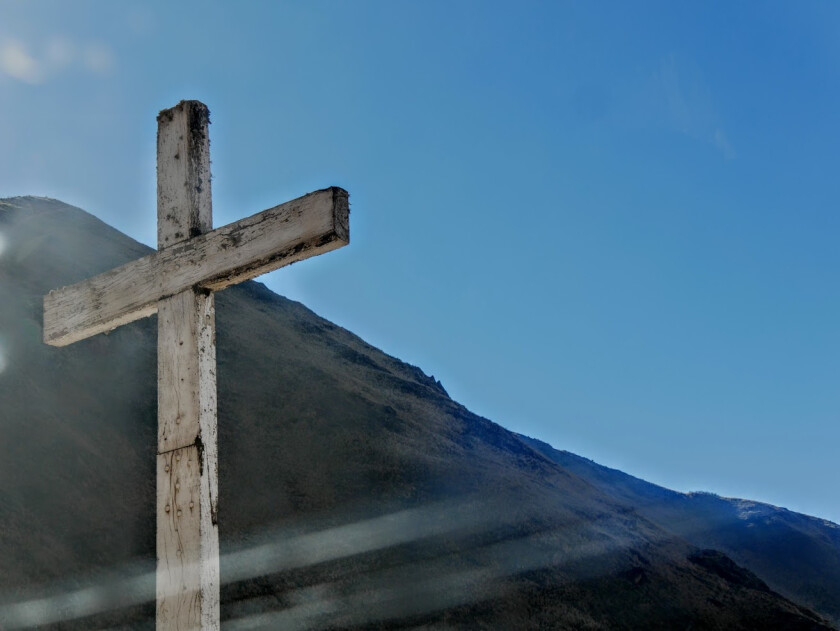 Going global means sharing the Good News of Jesus Christ with every tribe, every nation, every language, and every nation.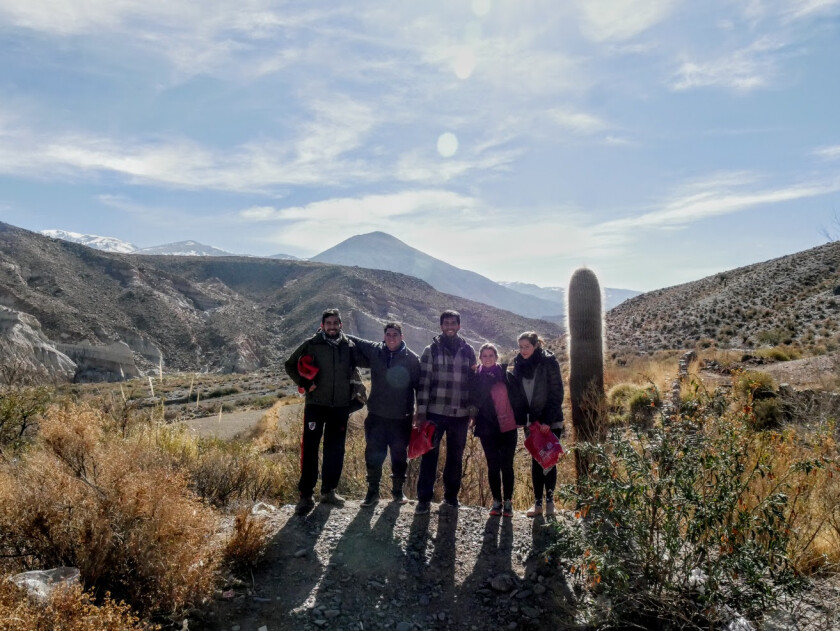 Leandro, David, Matias, Micaela, and Amber made up Team Condor.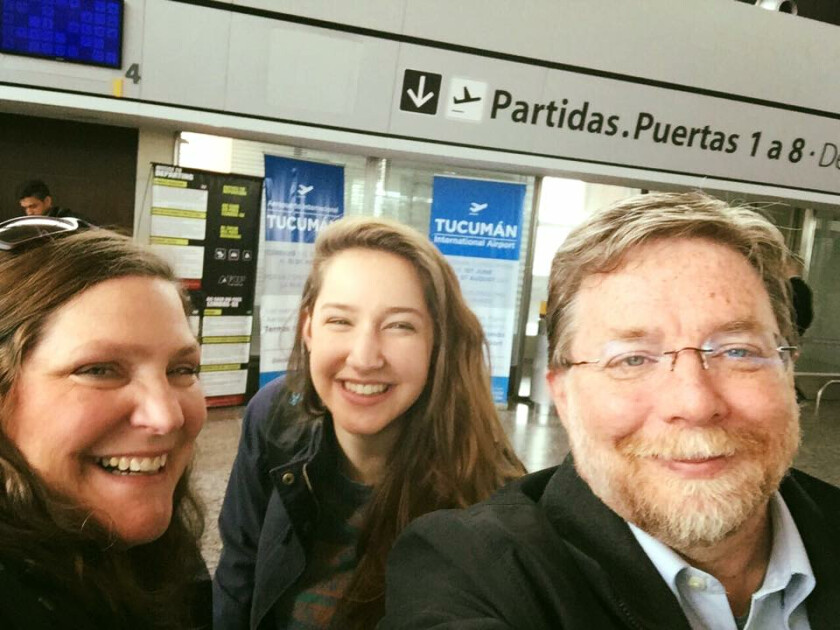 Amber had the advantage of building on the testimony and bonding of Audra Glotfelty, who was an intern in the past with the Masters at Centro Crecer. Such mutual partnerships are essential to our philosophy of going global to fulfill the Great Commission.
---
Salta Mission Update and Prayer Needs.

July 20, 2017 - This morning both teams are in the streets (or rather, dirt paths) of Alumbre and Condor Huasi, visiting locals with the goal to encourage them and share the gospel. Our Condor Team has an especially arduous job, since families tend to live miles apart from each other. Pray for strength, health despite extreme cold, and open doors to bless families.
---
Proof of Life! The Condor Team Is Alive and Well in Salta and Staying on Mission.

July 18, 2017 - Global Partner Sam Masters connected with the Condor Team as they are roughing it in the high country of Condor Huasi (Condor House). Keep them in prayer including our own representative, Amber Regas.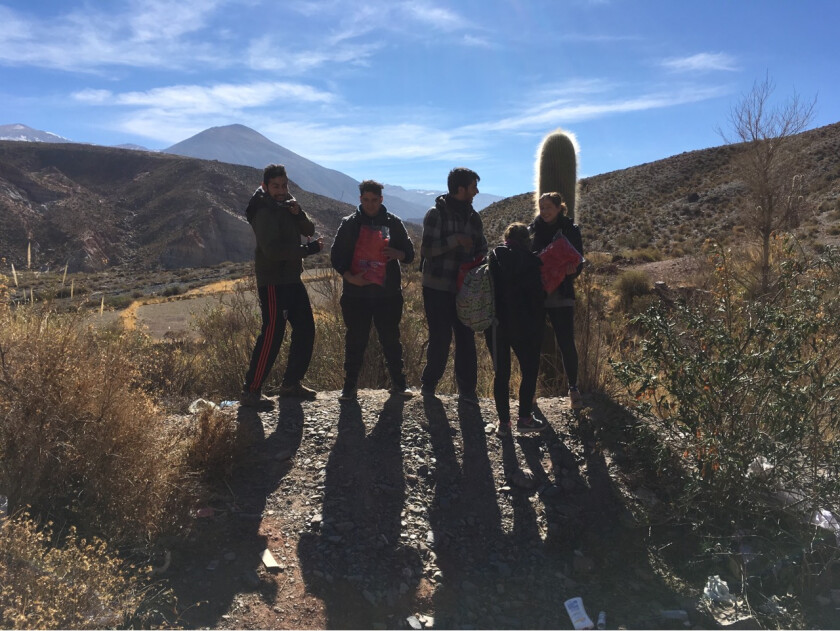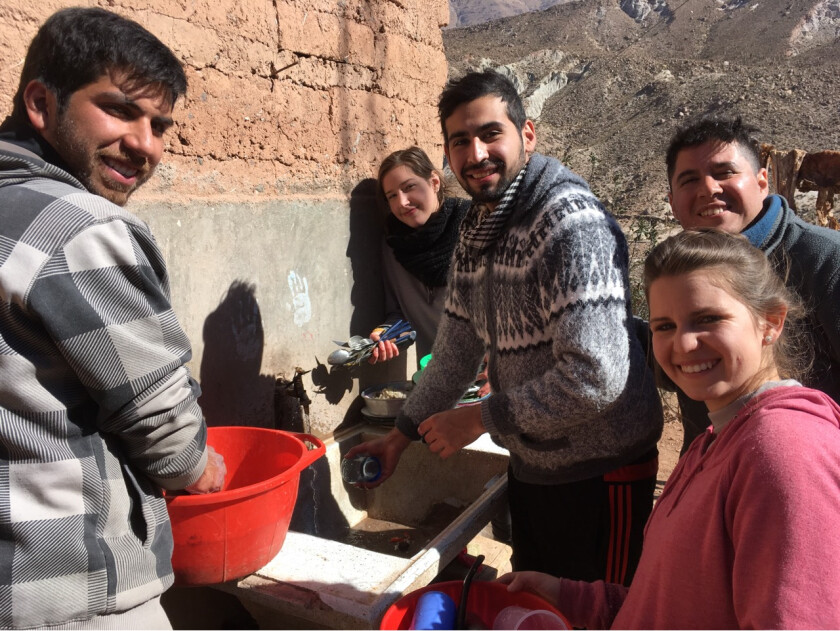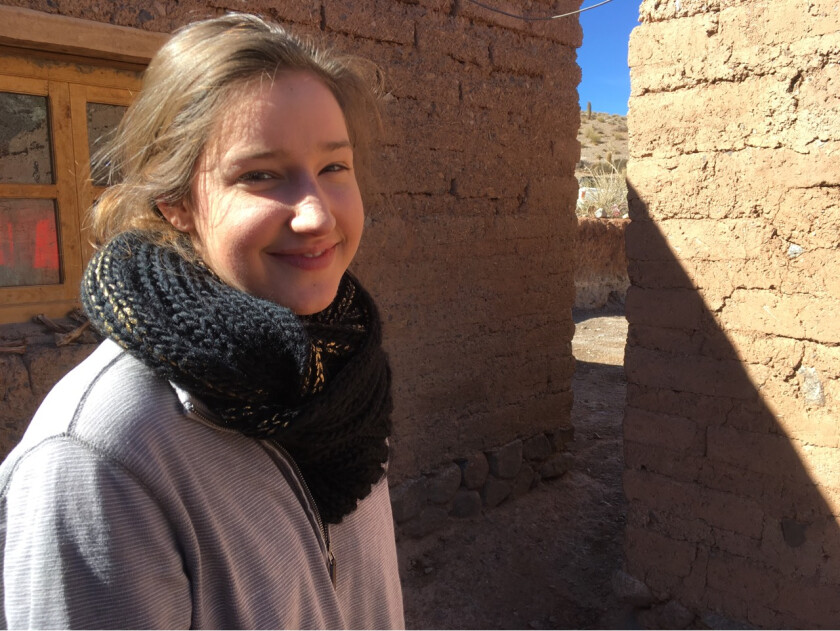 ---
The Salta-Cachi Mission Team Divides to Multiply on Mission in Argentina

July 18, 2017 - This week our team will be divided into two tiny rural zones. This is the "Condor Team." They are out in the middle of the mountain with no electricity or running water! Their goal for this week is to visit the families in Condor Huasi and share the gospel.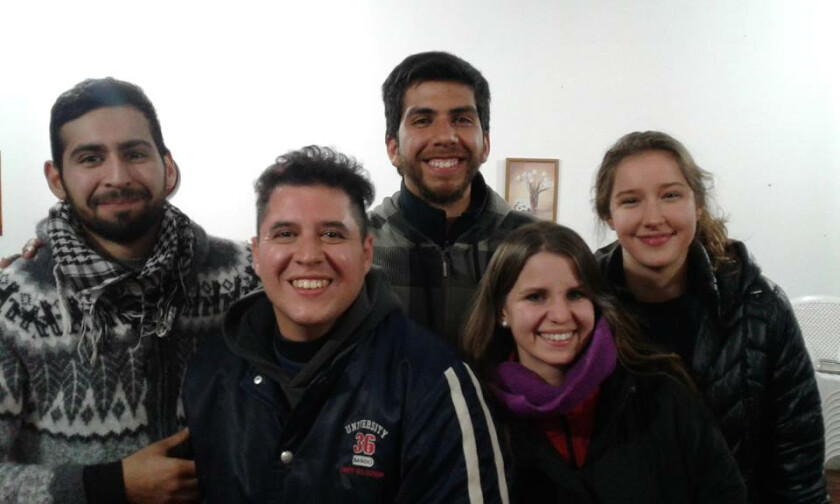 This team is working with Amigos Por Siempre in Alumbre...training teachers to give doctrinal Bible classes to their students.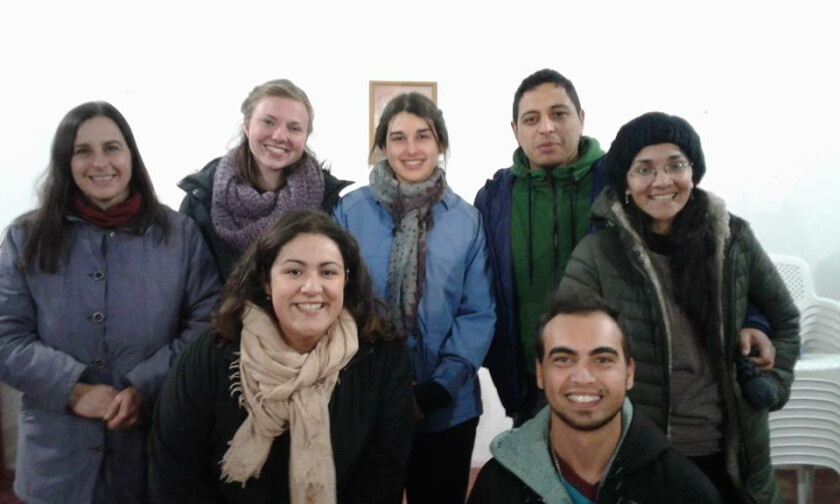 ---
Pray for Salta-Cachi Mission Team in Argentina from Global Partner Sam Masters
July 10, 2017 - It's our biggest missions trip of the year! William Carey Seminary Students will be working with The Crecer Foundation , missionaries from Reaching & Teaching International Ministries and the local congregation of Iglesia Bíblica Bautista Centro Crecer. One of our own - Amber Regas - will be joining the team and making the trek this Saturday as well. Please keep her in prayer as she represents our church on the Salta team. Check The Carey Students page for constant updates and be in prayer for the team!
---
Church Officially Established in Cachi, Argentina

April 16, 2017 - Dear Brothers: I wanted to share with you that by the grace of our Lord on the first of may we will be serving eight years in Cachi and last night we have officially established the Bible Church of Cachi, having first signed the pact between the first members and held the Lord's supper.
Pray that His grace will be extended to each of them and that the Lord will continue to add to His church.
Thanks to all of you for your support and faithful prayers.
The Lord bless you,
Pastor Marcelo Brondo
Cachi, Argentina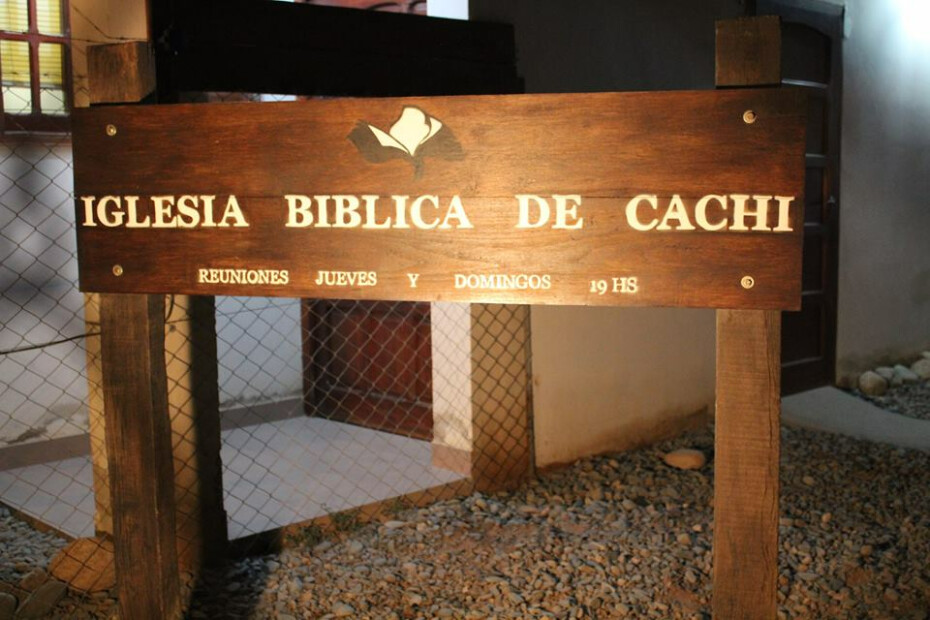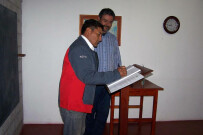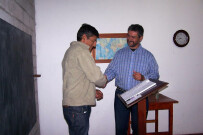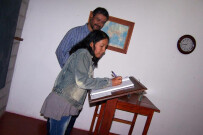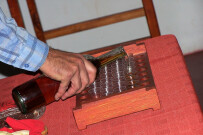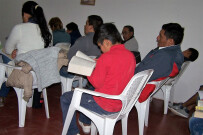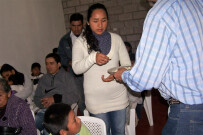 ---
From Our Global Partners Reaching a Creative Access People Group - Bible Sticks Given to the Unreached, Unengaged by Other National Believers

February 16, 2017 - We were able to visit 4 families. Each one welcomed us very warmly, listened, talked and asked questions, and fed us. We handed out audio Bible sticks to them, and they were really excited to have something to listen to. The last family passed the mp3 player around to each other, "Listen! You can hear a guy speaking in it!". Please pray for these families as we follow up in the weeks to come!
Sincerely, Your Global Partners (Names Withheld for Security)