Global Partner Supplication (GPS)
Regular GPS reports and requests are provided here for prayer and praise but only if they are not a security risk for our partners or the people they are seeking to reach. Use GPS to ignite a passion for praying for the fame of His Name among all peoples. You can pray for all our Global Partners here and you can follow this Global Partner Prayer Guide here.
---
GPS Alert | Tropical Cyclone Gombe Update

March 2022 - Global Partner Rodger Schmidt returned for a brief stay to the island just in time to actually go through Tropical Cyclone Gombe. He reports: It's been a long night and day. We lost our roof, total building flooded, and the island is in poor shape. We are safe. Still windy and have not slept. Brokenhearted, grateful and at peace…mostly! Thousands without shelter and food today!
Our employees are safe and accounted for. Nearly every roof destroyed, including Rickshaws. Massive flooding in all places and all homes. Many employees staying at our house. The only dry place to sleep at Rickshaws is a sectional sofa. It is heartbreaking.
More information on the Tropical Cyclone Gombe.
Pray Psalm 46:1-3 for those in need to seek the Lord as their refuge.
---
GPS Alert | Tropical Cyclone Gombe in Mozambique
March 2022 - From Rodger Schmidt: We are held up in a bathroom! Rickshaws is flooded. We believe most of the outer roof is gone. Ceiling was heaving upwards so we thought best to shelter in the bathroom. Lights and fans shaking like an earthquake. The sound of the wind is deafening. The hurricane is expected to reach grace 3 or 4 by the time it hits land. Still a few hours until it makes it to the coast.
Please pray for our African families as their homes are flooded, some destroyed and many are right now without sufficient shelter. We need your prayers! We are expected to receive four months worth of rain within the next few hours. We ask you to pray for northern Mozambique.
---
GPS Alert | Joscelyn's Mother

March 2022 - We want to thank you all for praying for Joscelyn's mom. Sadly, she passed away earlier this week. We are thankful that she is no longer suffering and is not only at perfect peace with our Lord but is now happier than she ever has been. It is hard being away from our family during this time. Please pray for them and us as we grieve separately. We thank God for the blessing of online communication and even more that Joscelyn was able to spend time with her mom in January while she was in the hospital. We want to thank all of you again so much for all of your prayers, encouraging words and gifts that enabled Joscelyn and Brielle to visit grandma then. Joscelyn is doing okay processing all of this from afar for now. The comfort and strength we have in Jesus certainly has a way of lifting us up and carrying us when we need it. We are blessed in this relationship and by all of you.

With love, Stephen and Joscelyn (for Micah, Caleb, Nathan, Dash, Brielle, and Bethany too)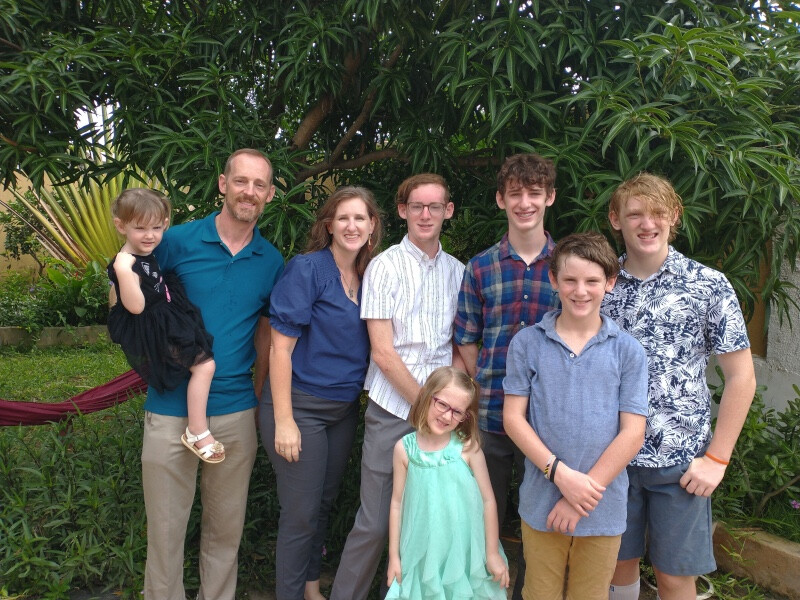 ---
GPS Alert | Michael's Health
March 2022 - Thank you for your prayers. It's humbling to know that literally hundreds of people around the world are praying for my full recovery. God hears and answers prayers. In the last five days, I have been overall feeling better, having enough energy to work most of the day.

I'm not out of the woods yet. I had a sinus CT scan today, March 3, so the ENT to evaluate whether I need a surgical procedure to raise the bottom of my nasal cavity that might be affecting my teeth (which I've had two extractions in four weeks). I also have an appointment on March 15 with a surgeon for consultation about my lower abdomen.
Our Heavenly Father is SO good to us. When faced with pain or adversity, there's a couple directions we as humans can go. Though it has been painful and uncertain, I am so glad the Lord and I have drawn a lot closer. He did some pruning that I am thankful for.

One of the best podcasts that has really impacted my thoughts and spiritual walk during this time is called "Gospel in Life" by Tim Keller. I highly recommend any or all 100 episodes (I've almost listened to them all!
---
GPS Update | Bill & Vicki Hoving
March 2022 - Dear Missions Commission & LifeBridge Saints,

First of all, Vicki and I want to extend our heartfelt thanks and gratitude for the wonderful generosity shown to us in the form of "love gift for retirement"! It was awesome, unexpected, and we were humbled and mightily blessed by your loving and caring gift. LifeBridge, you have continually blessed us through all 27 years that we were BBFI missionaries and this final gift truly showed your Christlike grace and Spirit driven hearts. All for Gods glory!

Secondly, we do wish to convey our sincere gratitude for being one of your global partners through these many years. Your faithful financial support, love, and prayers have been awesome and only heaven will reveal the impact and influence you all have had on our three missionary journeys. You were with us every step of the way these past 27 years and we will never forget that nor take it lightly. And remember, God keeps good books. He knows what you have done - Hebrews 6:10. You cannot out give our Heavenly Father. We were global partners together in The Great Commission for the Glory of God. It doesn't get any better than that! To quote Howard Hendricks, "May your tribe increase".

Thirdly, we wish to say a huge thank you for inviting us to be a part of your World Outreach Celebration this past fall. It was truly humbling to be asked to participate at this WOC. Our only regret was that Vicki,(who is truly the better half!) was not able to participate as she was taking care of her mother in Springfield. She would have loved to have been there this year. Let me say, your WOC's are phenomenal! We were most privileged to be in several over the years, and they were such a blessing and joy for us. From the world's greatest BBQ, to the Book Blasts, to spending time at MBTS this past autumn, to sharing at Kidz Celebration; to teaching a Sunday morning class, to the Men & Boys breakfasts, to the Sunday services and closing Lords Supper, and everything in between, it was all Christ-honoring, Spirit-filled, and God-glorifying!

We truly have grown to love you and cherish your passion for our glorious Savior. We trust this is not goodbye…you can't get rid of us that easily AND we are only a few hours drive away anyway!
---
GPS Alert | We Stand with Our Global Partners

March 2020 - Please read this letter written to encourage our Global Partners during the pandemic and to remind us to keep our Faith Promise Commitments during this season of trials as we lean hard on the Lord.
---
GPS Update | Death of John Chau
November 2019 - This time last year, John Chau died carrying out his passionate commitment to reach the unreached. Here is an anniversary reflection by Dr. Craig Dunning including excerpts from Chau's personal diary.
---
GPS Alert | Death of John Allen Chau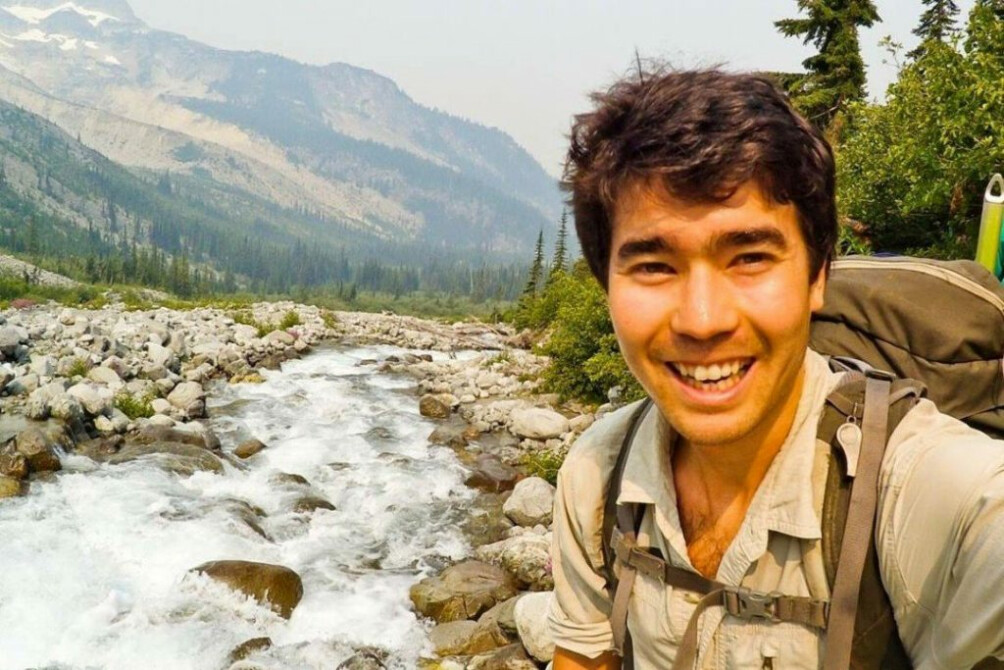 November 2018 - Perhaps you have followed the story over Thanksgiving of John Allen Chau, who at 26-years old risked his life on November 17 to share the gospel with an unreached people group. The push-back, at times backlash, and even whiplash on social media has been fast and furious. It is a clash of worldviews and it is to be expected. Unless one has a biblical and eternal perspective of the gospel, it will be very hard to grasp what is at stake in trying to reach this people group with the gospel.
The greatest threat is when Christ followers themselves begin to buy-in to the push-back that is rooted in a worldview radically opposed to the Christian worldview as revealed in the Bible. It is worth our time to read these articles and make sure we are not being squeezed into the world's way of thinking when it comes to sending missionaries to reach the unreached (Romans 12:1-2).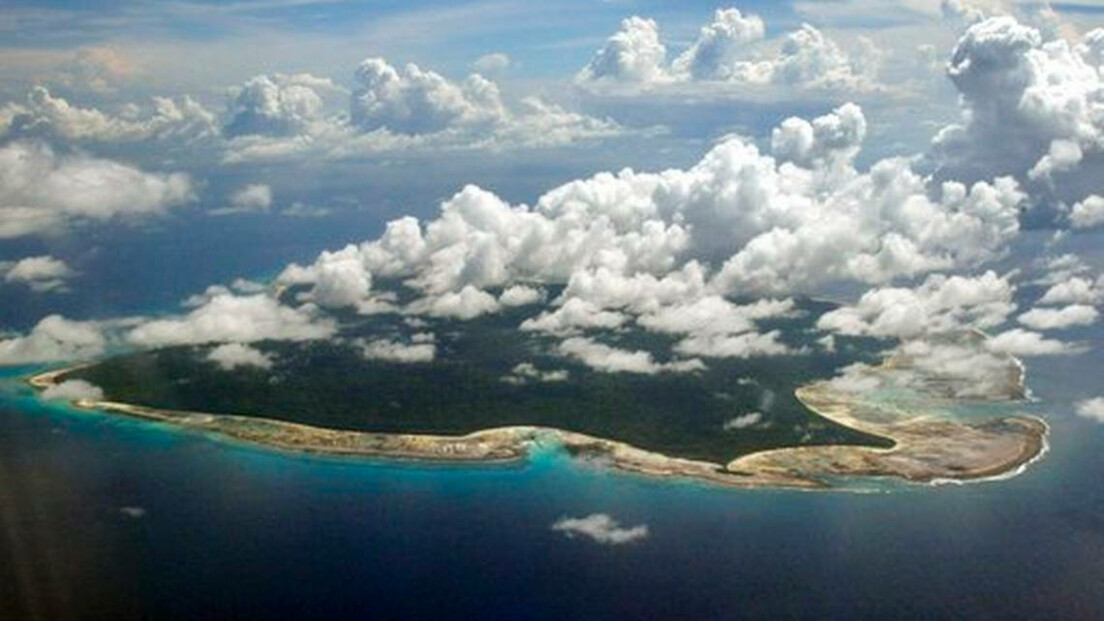 It is also worthwhile to discuss this young man's philosophy, methodology, and preparation for missions. As a church, LifeBridge would not agree with everything this young believed and practiced to reach the unreached, but he did go and he did give his life in the effort to fulfill the Great Commission.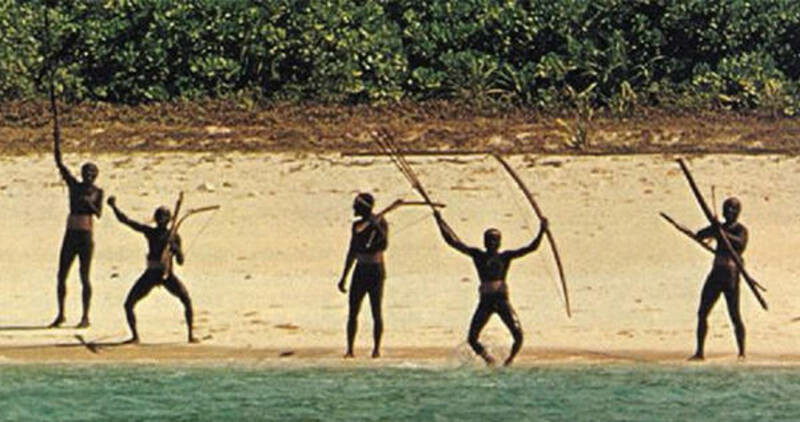 All Nations Press Release
Read the Press Release by Mr. Chau's sending agency, All Nations, located here in Kansas City.
What John Allen Chau's Missions Agency Wants You to Know Christianity Today Podcast Interview with Dr. Mary Ho, International Executive Leader at All Nations, 11/28

• Arlund describes Chau's preparation and entry strategy.
• States that Chau believed the travel ban to the islands was lifted (August 2018 news articles below).
[Note: There is still a question of whether contact with the tribe was legal even with the lifting of these restrictions. Yet it is clear there was a lifting of restrictions to these islands.]


• Explains the "anti-colonialist" philosophy of All Nations.
• Describes Chau's efforts to protect the health of the Sentinelese.
• Shares Chau's heart and mental state.
Articles from a Christian Worldview
3 Internet Accusations Against Missionaries by David, a Bible Translator, in response to common internet accusations regarding missions in general. 11/25
Incomprehensible Evangelicals and the Death of John Allen Chau by Thomas Kidd, The Gospel Coalition, 11/26
At Least He Went: The Short Missionary Career of John Chau by Ray Pritchard, 11/24
Slain Missionary John Chau Prepared Much More than We Thought, but Are Missionaries Still Fools? by Ed Stetzer, Washington Post (written for unbelievers) 11/28
John Chau, Missions, and Fools - Part 1 by Ed Stetzer (written for believers) 11/28
On the Death of John Allen Chau by Tim Challies, 11/30
What God Might Do with Satan's Arrows The Legacy of John Chau (1991–2018) by Garrett Kell, Desring God, 11/30
Articles from a Non-Christian Worldview
The American Killed by Asian Islanders Hoped to Save Their Souls by Madhusree Mukerjee, Scientific American, 11/26
'He Lost His Mind': Slain Missionary John Allen Chau Planned for Years to Convert Remote Tribe by Annie Gowen, Washington Post, 11/27
Death of American Missionary Could Put This Indigenous Tribe's Survival at Risk by , National Geographic, 11/28
Photos of Chau's Personal Journal
Journal Pages from John Allen Chau by Washington Post
---
GPS Update | Window on the World
October 2018 - Read this review, then get your own copy and PRAY! AVAILABLE NOW at a deep discount of $10.00. Get yours at the Info Center now.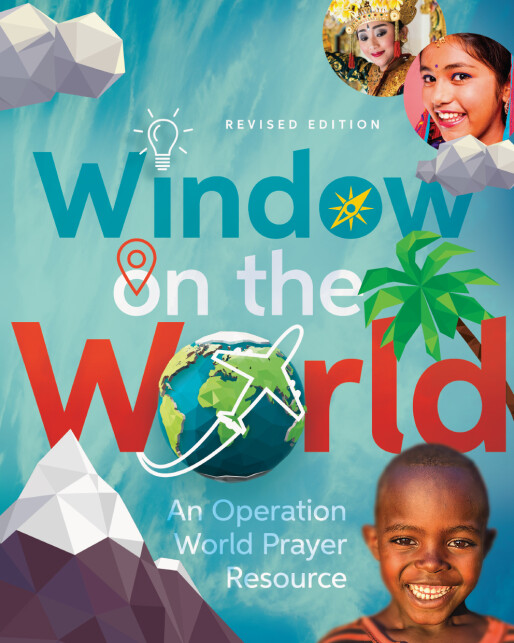 ---
GPS Update | Gandys
March 2018 - Read here and then PRAY! You can also watch or download video! Global Partner Supplication is a great privilege and responsibility!
---
GPS Update | Lyons
March 2018 - Read here and then PRAY! Global Partner Supplication is a great privilege and responsibility!
---
GPS Update | Nislys
February 2018 - Read here and then PRAY! Global Partner Supplication is a great privilege and responsibility!
---
LifeBridge Is Hosting the Perspectives Course for the KC Northland in 2018!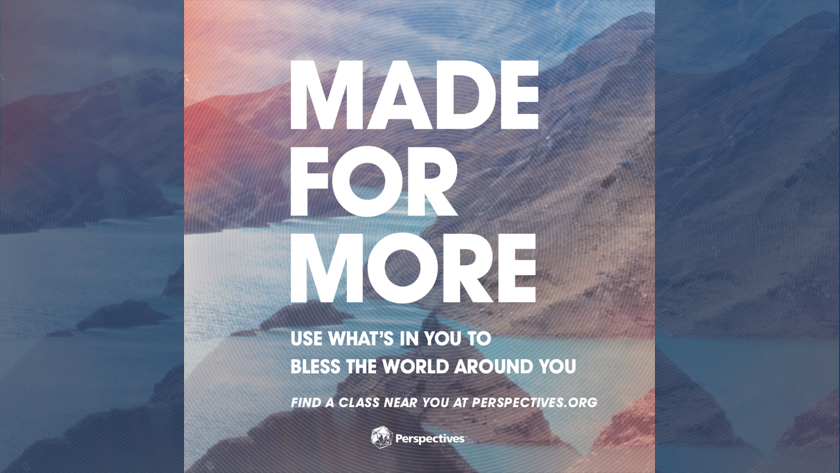 Sept 14, 2017 - LifeBridge is excited to host the 2018 KC Northland Perspectives Course January 15 through April 30. Develop a passion for God's global purpose by discovering your place in His global plan! LifeBridge is offering $100 scholarships for members and regular attenders who register by the early registration deadline of November 11. So far 9 LifeBridgers have taken the course including half of our Missions Commission. Alumni attend free!
Pray for members of our church as well as Christ followers from all over the Northland to register and be impacted with God's global vision.
Pray for volunteers from our church to be gracious and welcoming hosts that make the Perspective students feel welcome and comfortable.
Pray for speakers traveling from all over the world to be safe and their teaching to Spirit-led and Word-fed.
Pray for Pastor Chris who will be teaching Lesson 4 - Mandate for the Nations in 3 different locations in the Greater Kansas City Region including the Northland course at LifeBridge.
---
Salta Teams Plant Gospel Seeds and Return to Cordoba and Kansas City

July 25, 2017 -The Alumbre and Condor Teams have returned safely to Cordoba, Argentina and Condor Team member, Amber Regas, is making her way home to Kansas City. Please pray for Amber's reverse culture shock as she reenters life after being embedded in Argentine culture, especially after an intense week in the mountains of Salta. Pray that the gospel seeds planted in the hearts of Salta people, schools, and homes will bear fruit that remains for God's glory!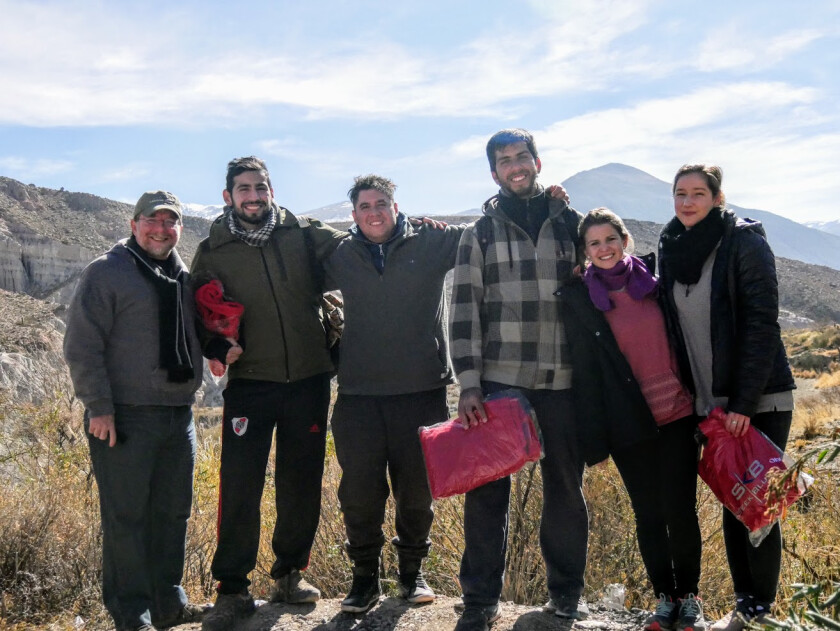 Global Partner Sam Masters and the Condor Team in Condor Huasi. The Condor Huasi team stayed at a family's farm in the mountains. They got to live the true mountain life experience!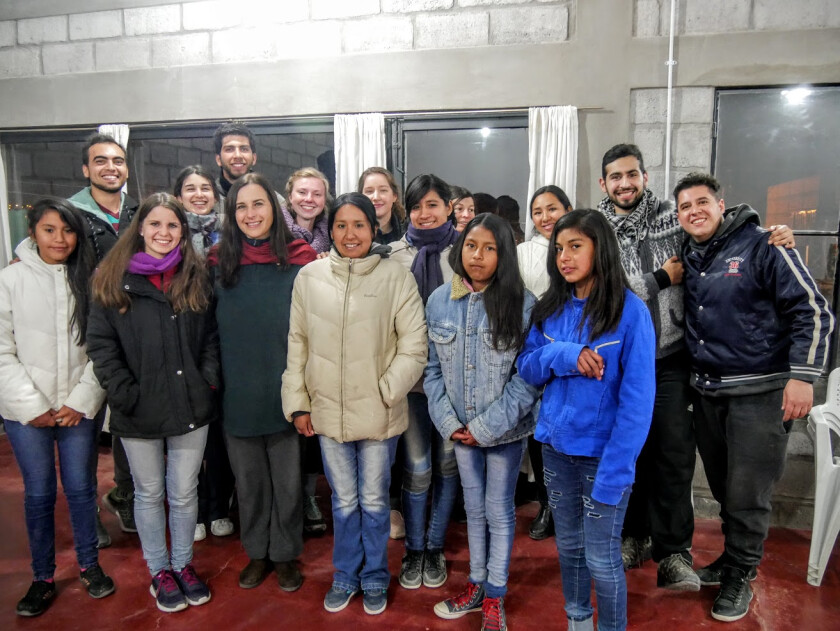 The combined teams of Alumbre and Condor.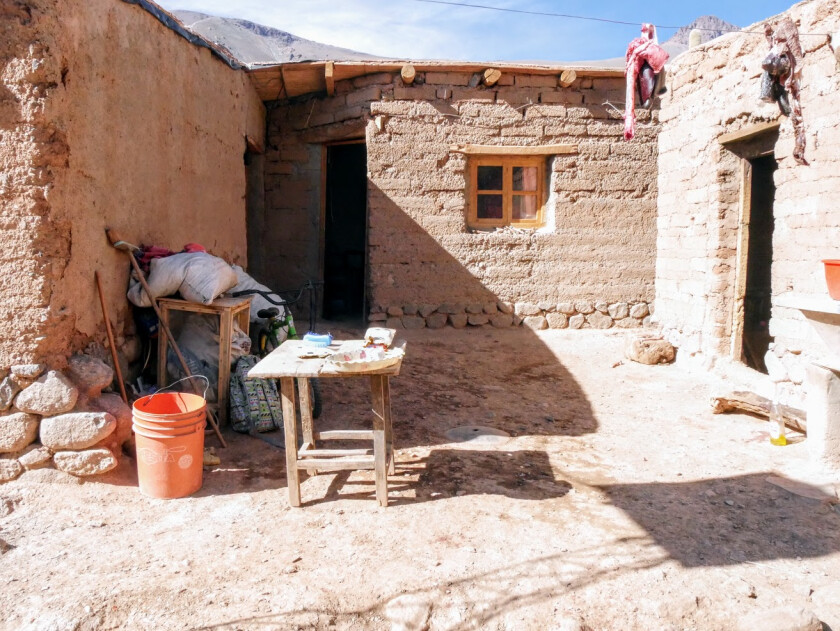 Living conditions were rustic in the mountains.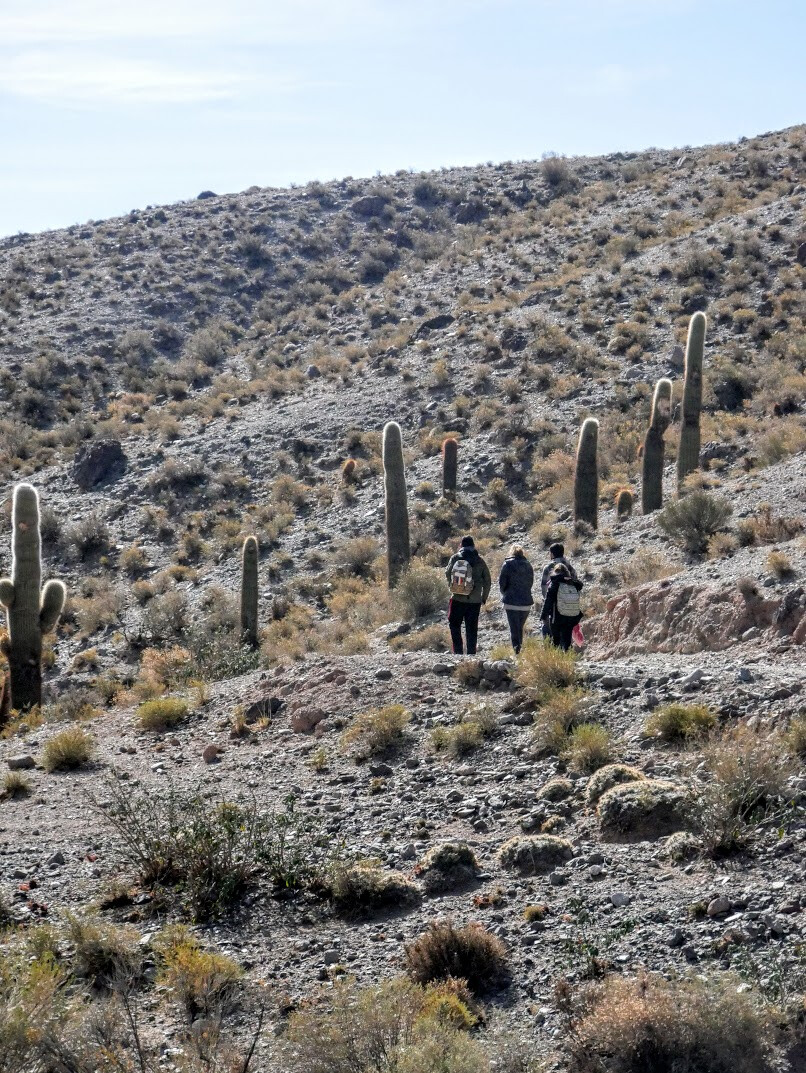 The Condor Team spent each day walking several miles to visit local farmers and their families. At each house they would talk with the locals and share the gospel.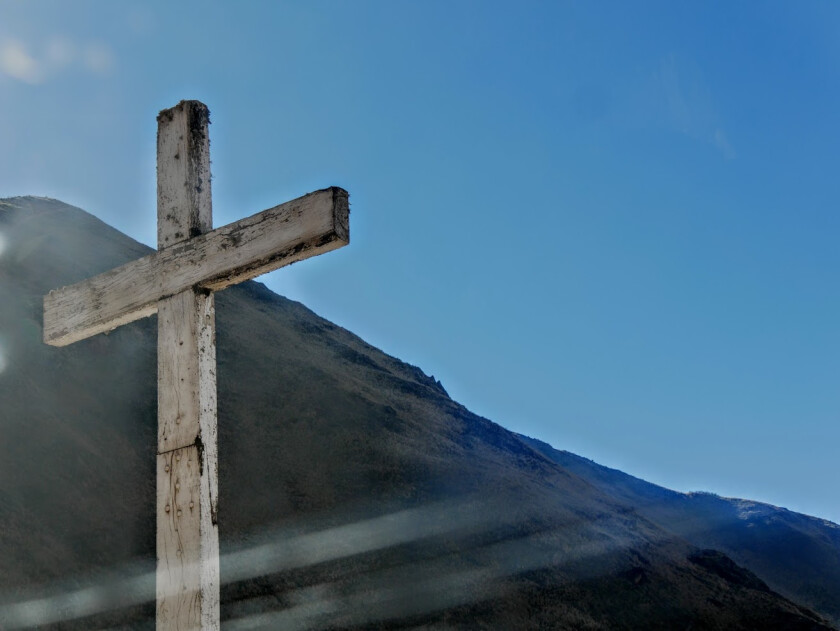 Going global means sharing the Good News of Jesus Christ with every tribe, every nation, every language, and every nation.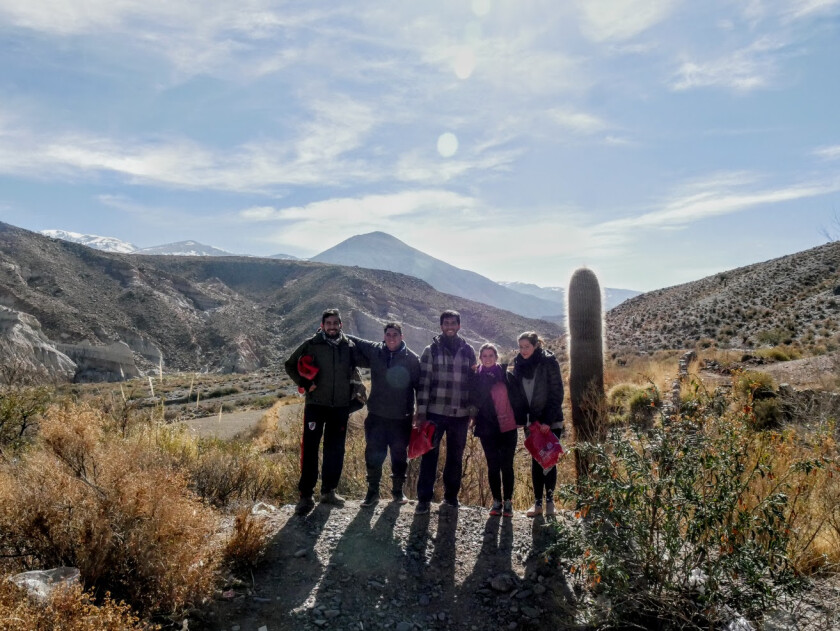 Leandro, David, Matias, Micaela, and Amber made up Team Condor.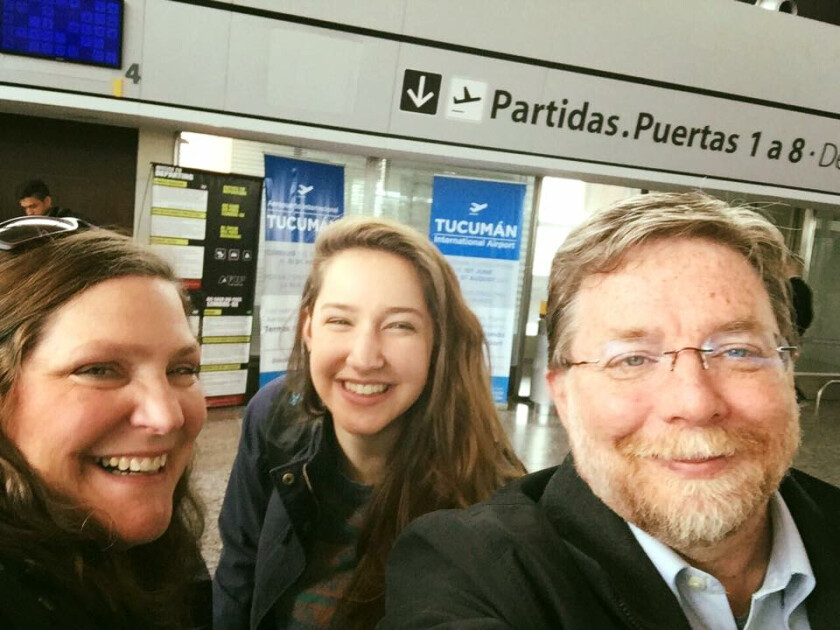 Amber had the advantage of building on the testimony and bonding of Audra Glotfelty, who was an intern in the past with the Masters at Centro Crecer. Such mutual partnerships are essential to our philosophy of going global to fulfill the Great Commission.
---
Church Officially Established in Cachi, Argentina

April 16, 2017 - Dear Brothers: I wanted to share with you that by the grace of our Lord on the first of may we will be serving eight years in Cachi and last night we have officially established the Bible Church of Cachi, having first signed the pact between the first members and held the Lord's supper.
Pray that His grace will be extended to each of them and that the Lord will continue to add to His church.
Thanks to all of you for your support and faithful prayers.
The Lord bless you,
Pastor Marcelo Brondo
Cachi, Argentina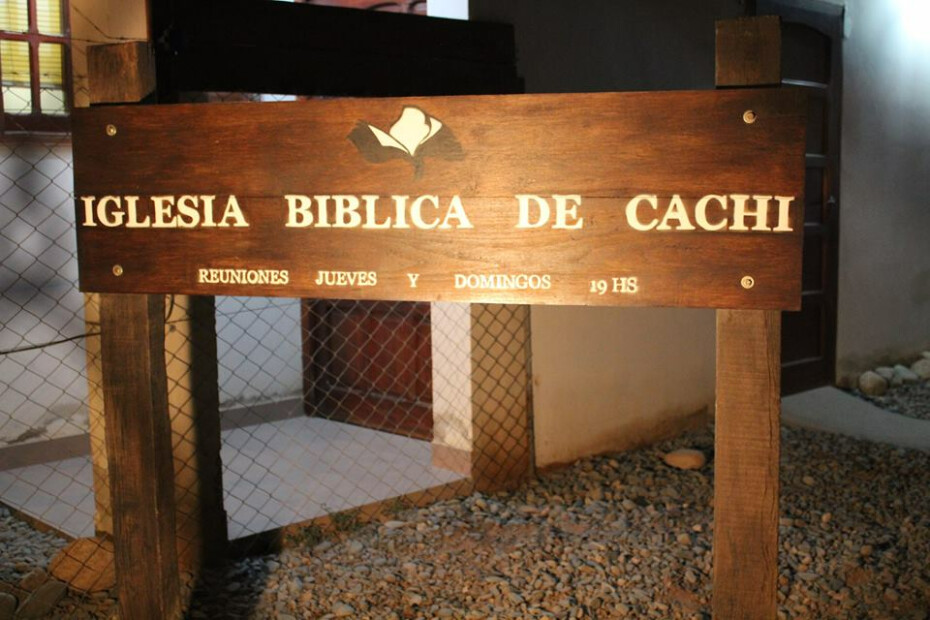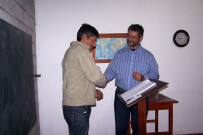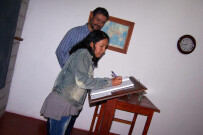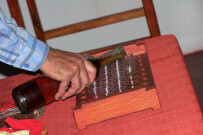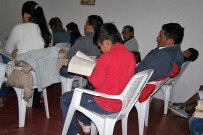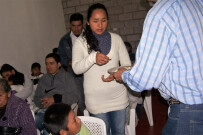 ---
From Our Global Partners Reaching a Creative Access People Group - Bible Sticks Given to the Unreached, Unengaged by Other National Believers

February 16, 2017 - We were able to visit 4 families. Each one welcomed us very warmly, listened, talked and asked questions, and fed us. We handed out audio Bible sticks to them, and they were really excited to have something to listen to. The last family passed the mp3 player around to each other, "Listen! You can hear a guy speaking in it!". Please pray for these families as we follow up in the weeks to come!
Sincerely, Your Global Partners (Names Withheld for Security)